About us
As you might imagine, this website only shows a fraction of the goodies available at Garage Company. In fact, we'll probably never list half of the stuff we have on this site, because most of it still isn't even on our computer, and we have so many boxes and boxes full of stuff that we don't even know where to find some stuff. And yes, as you might have guessed, we also have a ton of stuff that we don't ever plan on selling. But you can come over and look at it all, and we'd love to meet you.
How to get here
Garage Company is at 956 W. Hyde Park Blvd, Inglewood CA 90302.
Phone: 310 330 9933 Fax 310-330-9339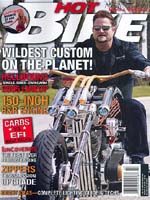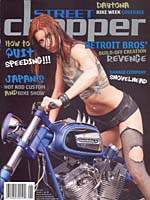 In The Press
The reviews are in, and the magazines love us! Check out the first article in our upcoming Media Center.
History
Like many motorcycle shops, Garage Company was initially a hobby that grew out of control. The story actually started in the 70's in Japan, where a young Yoshinobu Kosaka was enjoying enough income to buy a lot of bikes. Yoshi was a dental appliance engineer, which in Japan is something totally different from the dental technician of modern HMO US medicine today. In Japan becoming a dental technician requires 6 years of training in programs just as hard to enter as medical school. When you get out you make huge money if you are really good. Yoshi bought a new bike almost every month and loved to race motocross. At 22 he discovered roadracing and that was that.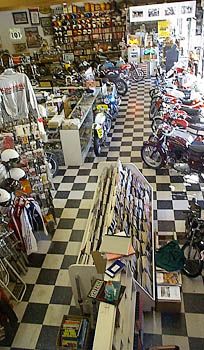 Fast forward a few years to 84 and Yoshi decided to leave for California, home of not just the surfer scene, but the motorcycle lifestyle. In Beverly Hills he made maybe a tenth of what he had earned in Japan but he had saved money, and if you recall the years of the gas crisis, vintage machines were being thrown away.
Cruising swap meets, flea markets, classifieds, boneyards, old garages and other places where old bikes hide, Yoshi started collecting. Mostly he was into Kawasaki H1Rs, Ducati 750SS, Norton production racers, MV Agustas and BMWs. In 86 Yoshi started racing AHRMA.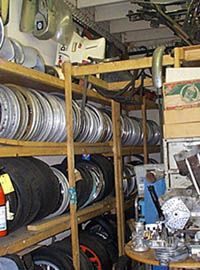 In 1987 Kyoko (Yoshi had married his high school sweetheart) was getting a little bit alarmed that all the bikes around the place not only didn't fit in the garage, but were crowding the yard. She started looking around for a warehouse or someplace that Yoshi could keep all of his bikes. She finally found a place on the not-yet fashionable West Washington Blvd. (now Abbot Kinney Blvd.) in Venice Beach. It wasn't just a warehouse, it was a little shop and one day she came home with a key for Yoshi. Lotsa bikes and his first true love was understanding about his hobby. Life was good.
Yoshi brought a lot of his approximately 150 bikes to the little shop and spent weekends fixing up bikes and organizing parts all over the walls. Pretty soon people who had looked in the windows during the week started stopping by. Asking what's up, looking for parts or service, maybe to trade bikes, or just to chat. This garage was starting to become like a business. So Yoshi and Kyoko printed up a whole bunch of Garage Company t-shirts for the visitors, since he really didn't want to sell anything in the shop.
The t-shirts sold out quickly and 6 months later they decided to make a go of it and opened up a real shop at 13218 Washington Blvd. At first the bikes still really weren't for sale so Yoshi bought a lot of books, racing parts, and memorabilia to sell. To this day there are always a few bikes at Garage Company that are not for sale like Yoshi's collection of Harley Davidson KR-TTs or some of the factory racing machines. Speaking of racing, Yoshi finally took an AHRMA national title in 93 in Formula 250 on a water cooled Bultaco TSS.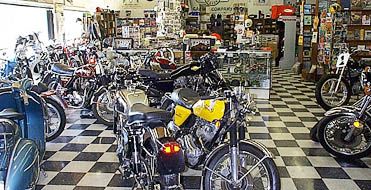 Garage Company has only had a few employees over the years, and the first one was Kevin Johnson, also a vintage bike racer and multiple season champion singles racer at Willow Springs. One of the many journalists for bike magazines, (an obscure motojournalist at that) Paul Peczon was recruited to take Kevin's job (by Kevin) when Kevin decided to move up north. Paul was with Garage Company when the first Corsa Motoclassica in 95 and stayed when the shop moved to the significantly larger location (5400 square feet) across the street at 13211 Washington. (He left, to return later to webmaster this site, and then followed Kevin up north.) Joe Yee, who denies being one of the better bike restorers on the West side, now manages the shop and of course there is mechanic Takashi Iwamoto, who also collects bikes. Kyoko runs the financial side, with professional accounting help from Chiyoko Misawa. There really is too much stuff in the shop so we won't be moving soon.
Update, 2010. After more than 20 years on Washington Blvd, we finally packed it all up and moved to a new 18,000 square foot facility in Inglewood. Now we finally have enough room to breathe, which means now you can find pretty much everything we have out in the open, not stacked to the rafters like it has been for too long. So come check out our new place. You'll be glad you did, and so will we.